Power steering keeps your upper body from being exhausted on long and intense drives with your side-by-side. Keep in mind some people do not like the loss of direct connection to the ground. Which in electric power steering sometimes is replaced by artificial feedback. Hydraulic power steering lets you keep some feeling of connection to the ground but is not being adapting the steering via the UTVs control unit. Find out more about different power steering types in this article.
What is Power Steering?
In a motorized vehicle, a power steering system helps drivers steer the vehicle by assisting the steering effort made by the driver. The purpose of this is to make the vehicle easier to turn or maneuver. This is done by using hydraulic or electric actuators that add controlled force to the steering block system.
The driver, in turn, produces less effort to turn the wheels that are being steered whenever the vehicle runs at usual speeds. It also reduces the user's physical effort that he needs to turn the wheels whenever the car is stopped or even when it is moving slowly. Moreover, power steering can also be engineered in a way that sends some artificial feedback which can either be seen or felt right back at the steering wheel.
What are the types of Power Steering?
Electric power steering
Hydraulic power steering
Electro-hydraulic power steering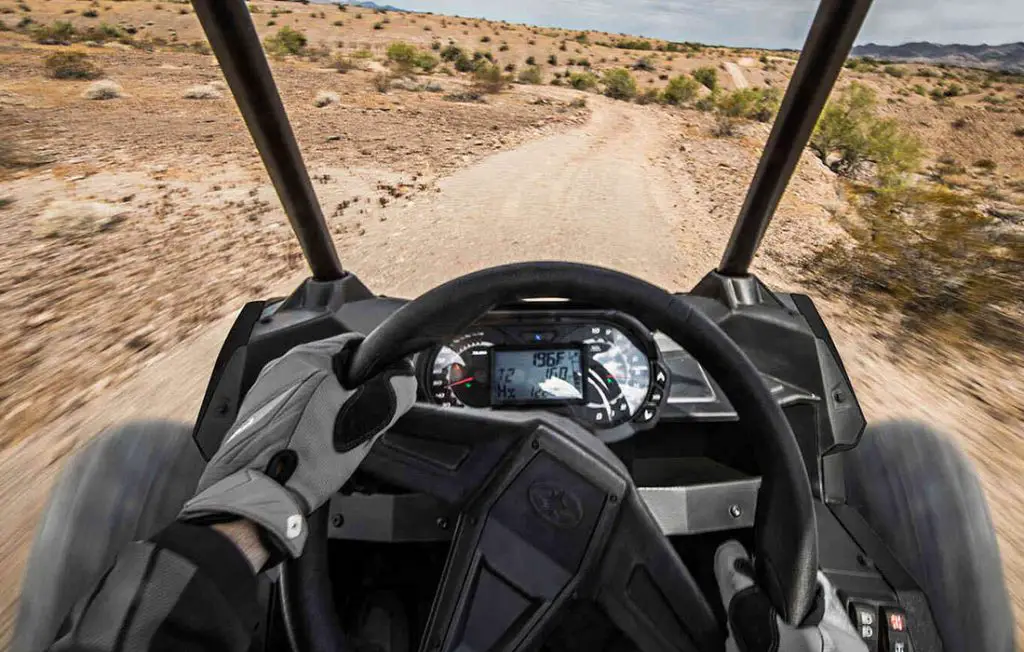 Electric Power Steering
An electric power steering system or EPS uses electric motors to provide assistance. Sensors detect the torque and position of the steering column and a computer box applies assistive torque by way of the electric motor. This motor is connected to either the steering column or directly to the steering gear.
This allows for assistive amounts of varying degrees of pressure to be applied, as it largely depends on what the driving conditions are. This versatile capability is further enhanced by a certain car brand where they were able to invent a button that is labeled as "CITY" which can be switched to 2 different kinds of power assists. Depending on the setting, this feature gives either more or less assistance as is required for the driving condition it was specified for.
Furthermore, engineers can even tailor-fit steering gear response to variable-rate and damping suspension systems. These components optimize, improve handling, and the steering for the vehicle too. In an EPS set up, there is no direct intervention in the mechanical link between the steering gear and the steering wheel itself. Just in case a power failure occurs, that mechanical link will work as the backup.
If such EPS failure occurs, the user/driver will experience heavy steering as it is only the mechanical link that is left functioning to steer. It can either happen to a standard vehicle or in our case the UTV. This may or may not lead to a crash. Notably, though, one advantage of EPS is that it is fuel-efficient in a way that is unlike the hydraulically assisted PS. There is no belt-driven hydraulic pump that is required to run at all times, making it fuel-efficient.
Read more about UTV Fuel Economy.
In addition to that, without needing to use a hydraulic pump and other accessories like hydraulic hoses, it makes the whole PS set up simpler and easier to manage. EPS also is not prone to complicated breakdowns. Overall, it is an electric power steering system with an additional electronic stability control feature. It can adjust itself to varying levels of torque assist which helps the driver make corrective maneuvers.
Pros
Very economical in terms of fuel consumption
Just the right and light steering at low speeds.
A more reliable and simple set up.
Greatly reduces effort in driving your UTV when traveling through rough terrain, especially when loaded.
Steering feels more solid and steady whether you might driving in a smooth or rough terrain. No "squirrely" feel when running at high speeds too.
No "kickback" on the steering wheel when driving through rugged roads.
No more body pain on the shoulders of the UTV driver at the end of the day.
Cons
Many drivers think that EPS doesn't give the right "feel".
In an event of power failure of the EPS system, it will require the driver heavier effort than the manual level to steer.
Hydraulic Power Steering
This type of steering for vehicles assists in steering using an actuator. It is a hydraulic cylinder that is a component of a whole servo system. This servo system is directly in between the steering wheel and the linkage that steer and control the wheels. In an event of Hydraulic PS system failure, it will allow the driver to continue steering manually without having to do the heavy effort, unlike the electric PS. They then can continue on driving exerting normal effort.
A hydraulic power steering system works by multiplying the force applied to the steering wheel in connection to where the front wheels are being steered to. This system uses hydraulic pressure coming from a gerotor or rotary vane pump which is driven by the UTV's engine. A double-action cylinder which exerts force to the steering gear, and then steers the road wheels.
This system makes use of a liquid that is aptly named as the hydraulic liquid. This is a fluid that is being used to generate and transmit pressure. This liquid is usually made out of mineral oil. Using this hydraulic fluid to create force, the steering wheel opens and closes valves to control the flow of the fluid to the cylinder. Whenever the driver turns the steering wheel left or right depending on the degree, the fluid goes through the valves accordingly.
The deeper he turns the steering wheel to the left or to the right, the more fluid flows through the cylinder. Therefore, more force is generated via the valve.
The hydraulic system incorporates a torsion bar that acts as a torque sensor. What happens is that, as the hydraulic system works this torsion, it gets twisted as the steering wheel rotates. It then dictates the amount of hydraulic force that is being generated according to the degree that it is being twisted. So the more it twists the more force it exerts.
Even newer hydraulic systems include an electronic valve that reduces the hydraulic pressure as the vehicle's speed increases. They call it a variable-assist power steering.
Pros
Drivers say that HPS is more accurate in "feeling" the road.
It could be possibly cheaper to install.
Cons
It has very high power consumption because of the hydraulic pump that is constantly running whenever the UTV is in use.
High maintenance costs due to parts replacement and periodical hydraulic fluid replacement. It could be more expensive in the long run.
Adds to the already many tube components under the engine bay.
Pump is not suitable for high-rev engines.
UTV Models with Built-in Power Steering
Arctic Cat
Wildcat XX, Havoc, Prowler Pro, Prowler Pro Crew
Can Am
Maverick
Trail DPS
Sport DPS
Sport X RC
Sport X XC
Sport X MR
Max DPS
X3 Turbo
X3 DS Turbo-R
X3 RS Turbo-R
X3 X-DS Turbo-RR
X3 X-RS Turbo-RR
X3 X-RC Turbo
X3-RC Turbo-RR
X3 X-MR Turbo
X3 X-MR Tubro-RR
X3 Max Turbo
X3 Max DS Turbo-R
X3 Max RS Turbo-R
X3 Max X-DS Turbo-RR
X3 Max X-RS Turbo-RR
X3 Max S-MR Turbo RR
Commander
DPS
XT Limited
Max DPS
Max XT
Max Limited
Defender
DPS XT
XT-P
X MR
Max DPS
Max XT
Max Lonestar Edition
Max XM
6X6 DPS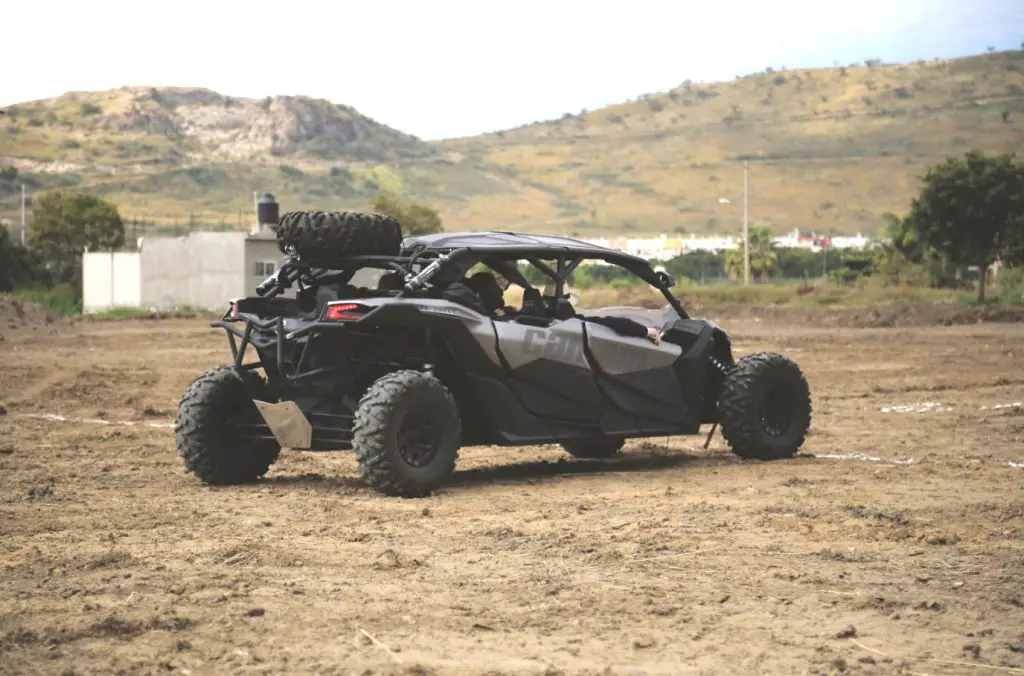 Honda
Pioneer
700 Deluxe
700-4 Deluxe
1000
1000 Deluxe
1000-5
1000-5 Deluxe
1000-5 Limited Edition
1000X
1000R
1000X-4
1000X-4 Fox Live Valve
Kawasaki
Mule
4010 4×4
4010 4×4 SE
4010 Trans
4010 Trans 4×4
4010 Trans 4×4 Camo
4010 Trans 4×4 SE
Pro-MX EPS
Pro-MX EPS LE
Pro-MX EPS Camo
Pro-FX EPS
Pro-FX EPS LE
DX EPS Diesel
DXT EPS Diesel
Pro-FXR
Pro-FXT EPS
Pro-FXT Camo
Pro-FXT EPS LE
Pro-FXT Ranch Edition
Polaris
ACE
General
1000
1000 Premium
1000 Deluxe
4 1000
Ranger
570 LE
570-4 EPS
XP 900 EPS
XP 900 Premium
Crew XP 900 EPS
XP 1000 EPS
XP 1000 Premium
XP 1000 20th Anniversary Edition
XP 1000 NorthStar Edition
XP 1000 High Lifter Edition
XP 1000 Back Country Limited Edition
Crew XP 1000 EPS
Crew XP 1000 Premium
Crew XP 1000 20th Anniversary Edition
Crew XP 1000 NorthStar Edition
Crew XP 1000 High Lifter Edition
Crew XP 1000 Back Country Limited Edition
RZR
RS1
570 EPS
900 EPS
S 900 EPS
S 1000
XP 1000
XP 1000 Ride Command
XP 1000 High Lifter Edition
XP 1000 Trails and Rocks
XP 1000 Dynamix
XP 1000 Turbo
XP 1000 Turbo LE
XP 1000 Turbo Dynamix
XP 1000 Turbo
XP 1000 Turbo-S Velocity
XP 1000-4
XP 1000-4 High Lifter Edition
XP 1000-4 Dynamix
XP 1000-4 Ride Command
XP 1000-4 Turbo
XP 1000-4 Turbo LE
XP 1000-4 Turbo Dynamix
XP 1000-4 Turbo-S
XP 1000-4 Turbo-S Velocity
S4 1000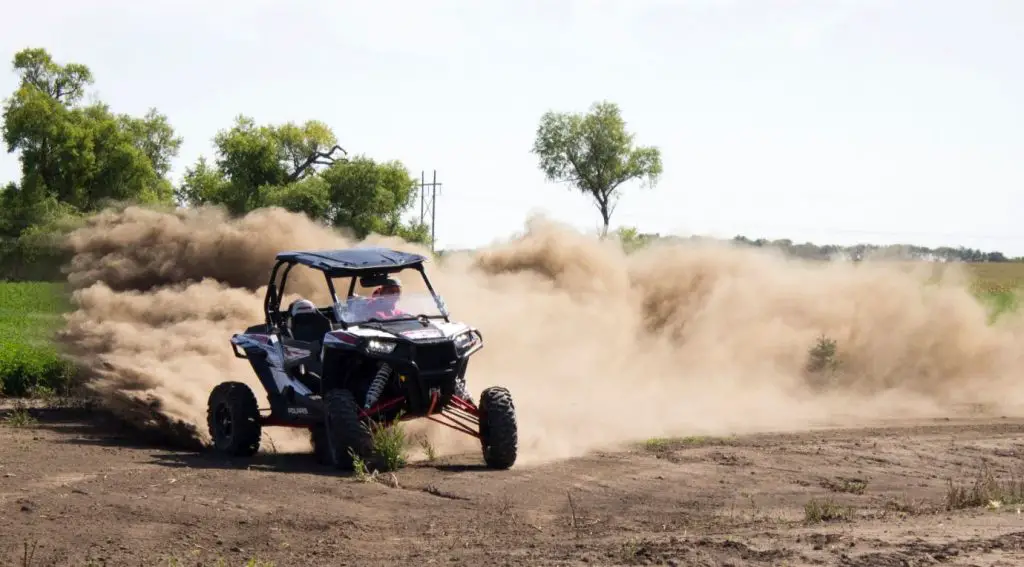 Yamaha
Viking
EPS
EPS LE
EPS Ranch Edition
VI EPS
VI EPS Ranch Edition
Wolverine
R-Spec EPS
X2
X2 R-Spec
X2 R-Spec SE
X4
X4 SE
YXZ
1000R
1000R SE
1000R SS
1000R SS SE
After Market Power Steering
The fact that a lot of UTV models now come with built-in power steering systems, it is proof that power steering improves your riding experience. If you have a model that is not yet equipped with a power steering system, you can always opt for an aftermarket power steering kit. It gives you the option to install it yourself.
However, before you go about purchasing one, please go ahead and check with your local UTV shop for your best PS options. And maybe you can have an expert install it for you as well. It could be a little more exacting than one would expect.
Either way, your shoulders, and arms can now say thank you to your new PS system.
You can find more technical information about how power steering works at https://en.wikipedia.org/wiki/Power_steering.